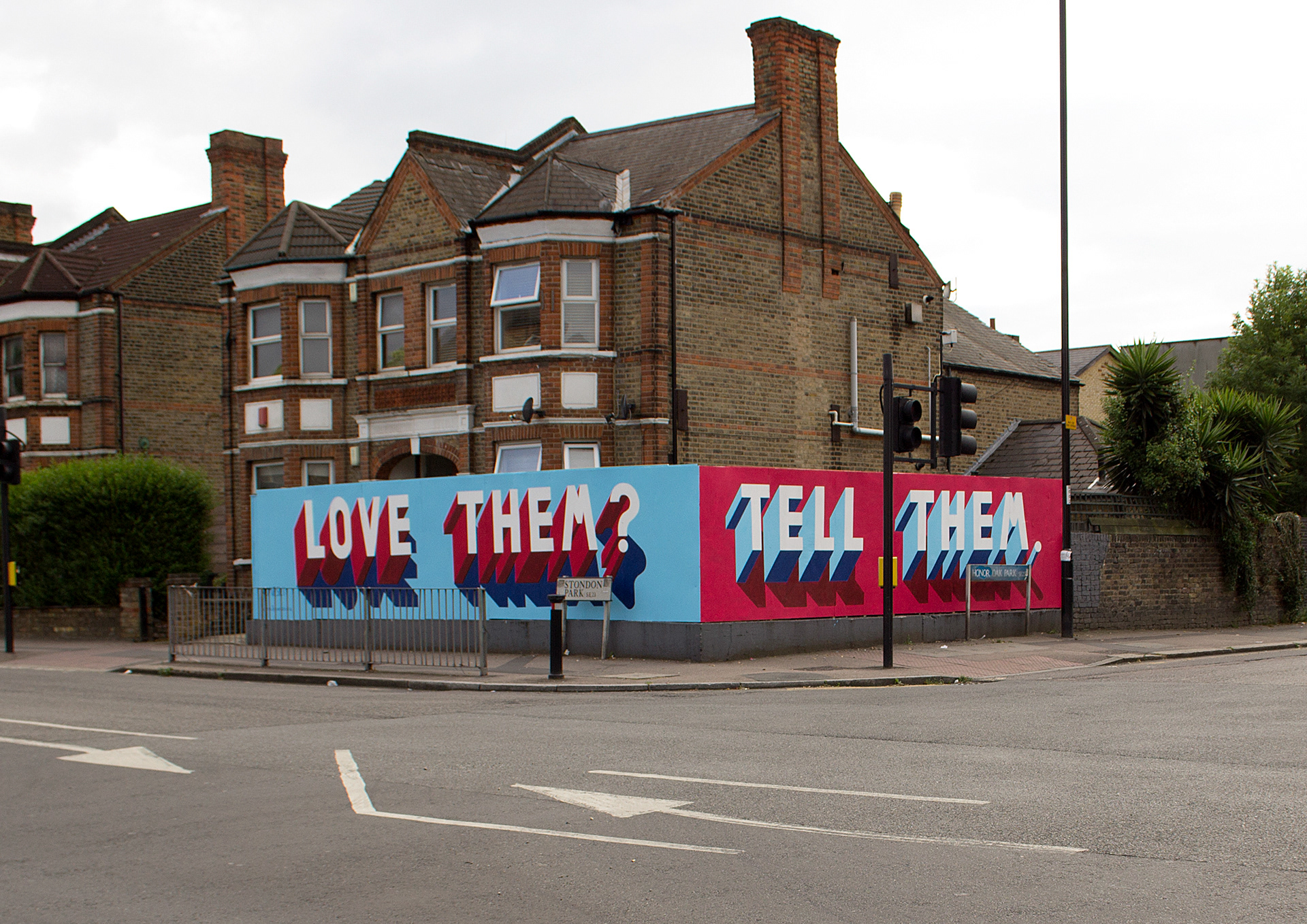 This weekend I was back in Brockley in South East London for their annual Street Art Festival. Lionel and Tim from the festival built a massive hoarding for me to paint and I wheeled a suitcase of lovely Daler-Rowney acrylic paint down on Friday to get going. 
Torrential rainstorms definitely hindered progress on day 1 but the sunshine for the rest of the weekend made up for it.
I had my amazing sister Lauren helping me which meant the painting was finished super fast and I was laughing for most of the weekend.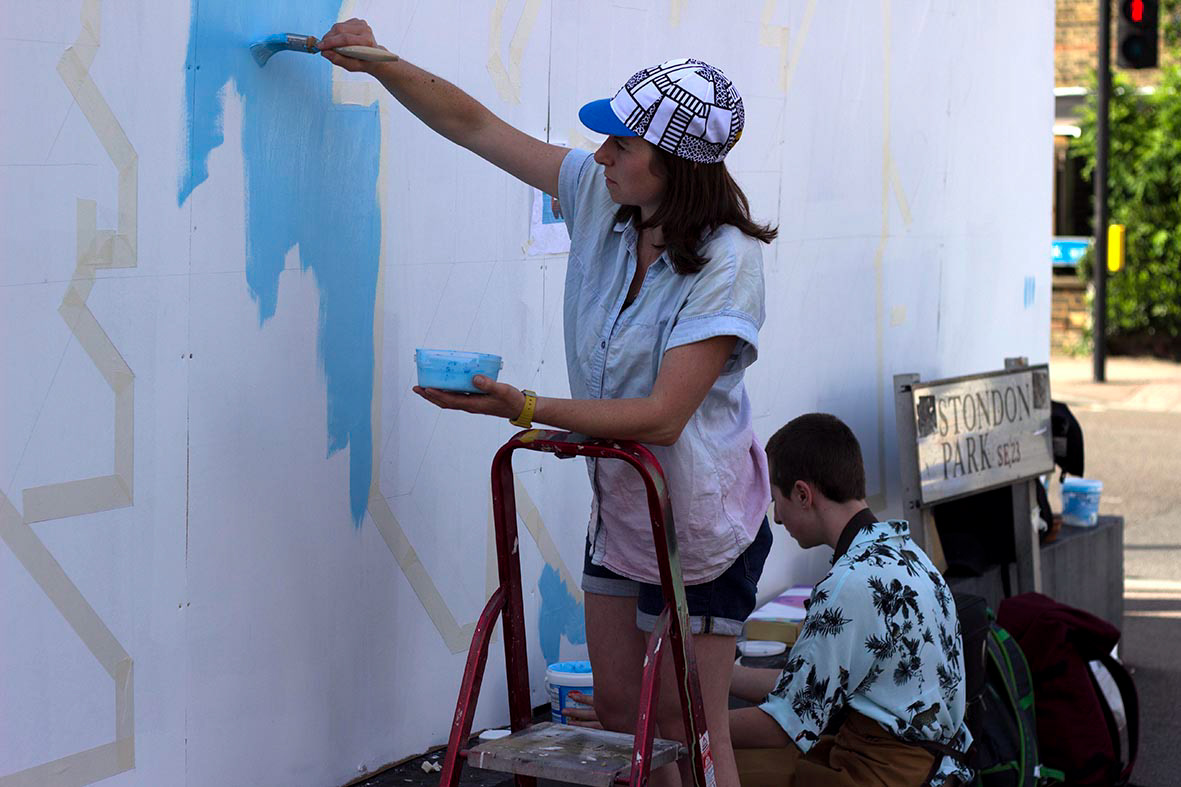 After a period of feeling very low, I started the street art project called Survival Techniques, that promotes hope and optimism and brings a little light to people having a dark day. 
I collected lots of experiences and words from friends and family, which have inspired the phrasing of current paintings. I also invite people to submit their own Survival Techniques via the project website, and have received many beautiful words which have and will become future murals.
The paintings are spread across London.
More about the Survival Techniques project here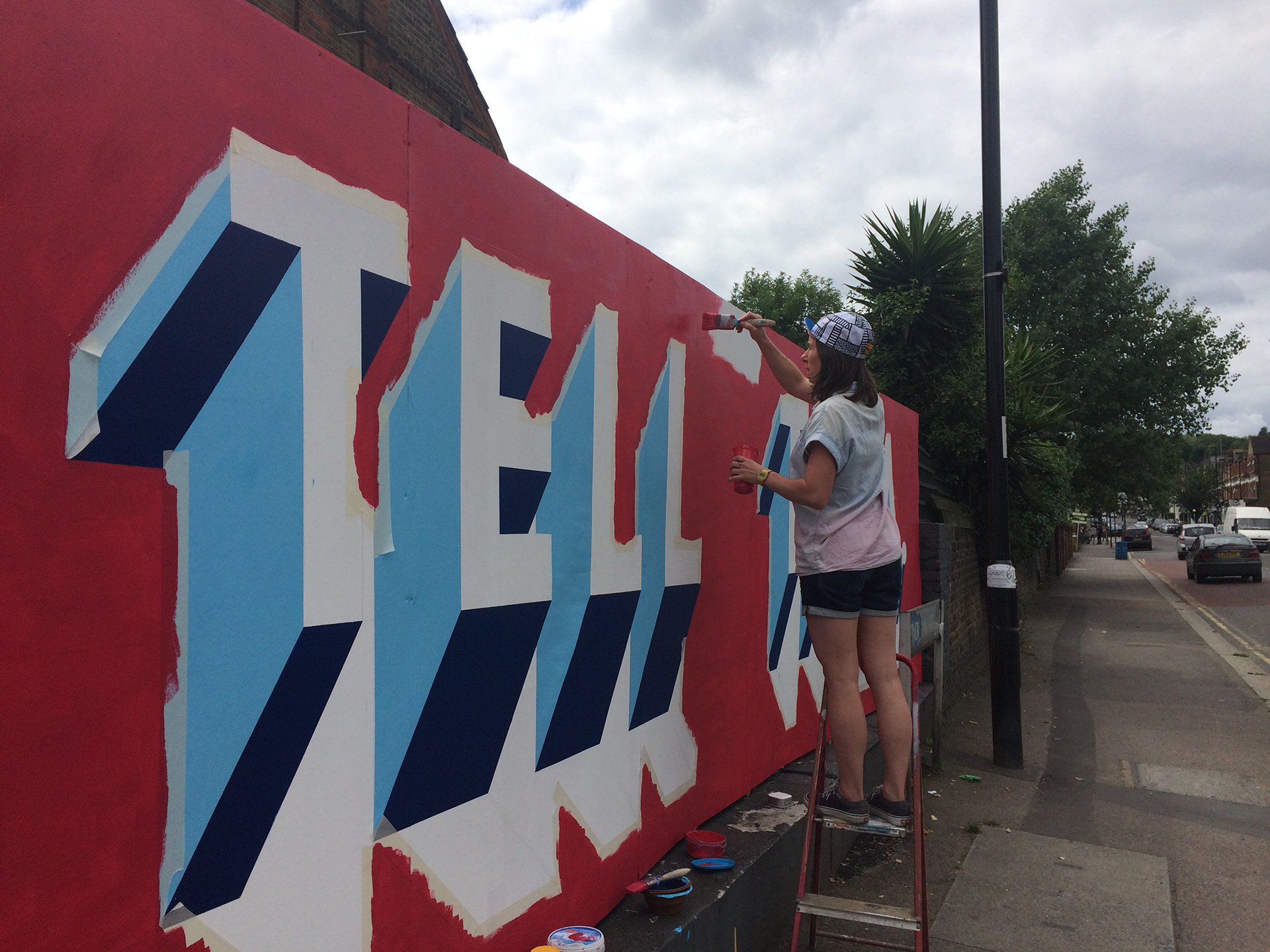 On the last day of painting I met Stuart from Inspiring City, a street art blog, who filmed an on-site interview.