On 25th June, it was 2 years to the day that the first ever Survival Techniques wall was painted. To celebrate I decided to have a small painting party and to re-paint that first wall. In the last few months the wall had been totally covered in graffiti so it seemed like the perfect time to reinstate the Hide Less Chat More words with new colours and typography.
The 2 years of Survival Techniques so far have been pretty epic, and I can't wait to keep on progressing where it's going. I wouldn't have started it without some really amazing friends helping me and constantly encouraging me, and it was great having them there again, adding some paint to the wall.
It was a beautiful Sunday spent with some brilliant people, a lorry load of snacks and a few beers.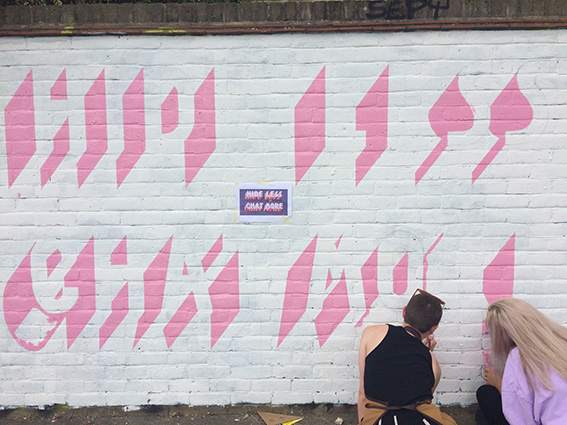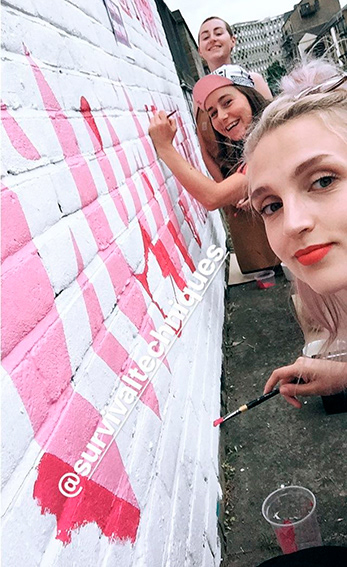 I still find the Hide Less Chat More message really helpful in my life, and I several people have told me they feel the same, so I decided to keep the words from the original wall, but give it a fresh look.